HOW I STARTED INTIMATE MATCH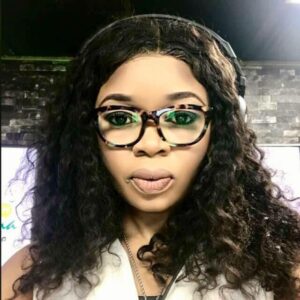 Uncle Raymond(not real name)!, that was Rose's (not real name) brother, calling Raymond as if they have known for years, it was Rose's and Raymond's wedding. When i saw the bond between the two families, my mind flashed back to how they met.
I have been practicing as a relationship and marriage counselor for three years before i met Rose, the thought of being a matchmaker never crossed my mind. One Tuesday afternoon, She walked into my office with her mouth, being the usual sanguine she is, Aunty Tolu, your office is chilling o, what do you have for your girl today, she said in her usual bubbling way. There's never a dull moment with Rose.
Rose came to my office three months earlier for relationship counseling, she's beautiful, Godly, brilliant, intelligent, hardworking and friendly. She came to find out why she was single against her wish at 31, considering all the beautiful attributes she has (if you are in Rose's shoe currently, seeking counseling won't be a bad idea.). After psychoanalysis, it wasn't long for me to find out why Rose was single against her wish, she broke down into tears and said, 'i wish i have met you like seven years ago'.
We were able to work on some issues she has and Rose became a regular caller in my office, sometimes she will pay for a session just to pour her heart, and at other times, she will stop by as a sister, Rose put me in a tight corner of 'boundary crossing' in counseling practice, because i have to perform a 'dual role' of a counselor and a sister to her, but, sincerely i love having her around. One fateful afternoon, she stopped by a usual……..
Rose: ehn ehn, aunty Tolu, who was that fine guy i saw working out of your office just now, that guy looks cool and smells so nice as well.
Me: Oh, you saw him, he's a client
Rose: A client, what could be bothering such a cool guy
Me: People don't see counselors only when they are bothered, sometimes they just want to talk
Rose: So what does he came to talk about
Me: did you just asked me that Rose? (looking at her with the corner of my eyes)
Rose: Okay, okay, confidentiality……. I know you will never say a word….. (she sighed)
Rose: Aunty Tolu, but i think i like that guy o, is she married? (a long silence)
(I then considered why the guy in question came for counseling…)
Me: Come to think of it, i think you guys will be good together o.
The rest is history…… Its 6 years now and we have been having weddings non stop. The desire to see people happy, passion for what i do and Roses's and Raymond's union made me to start matchmaking services. The feelings that i get when i see couples i matched getting married cannot be explained, the overwhelming emotions, tears of joy and beautiful adrenalin are always part of me whenever i go for such occasions. Its a pity our society hasn't developed to a level where i can be posting pictures of couples i matched, as people still have certain ignorant reservations about matchmaking, but the fact remains that bridging gaps for people who want to settle down, for me, its a calling.
Are you still in the school of thought that says matchmaking means you're helping God? As a matter of fact, matchmaking started in the bible. Genesis chapter 24 describes the first matchmaking mentioned in the Bible. Abraham chose his loyal and trustworthy servant Eliezer for the task of choosing a wife for his beloved son, Isaac. There are so many reasons why people talk to matchmakers, busy schedule, male/female dominated work environment, strict upbringing, better choice, etc. Talking to a matchmaker doesn't mean you are cheap or timid, its just another avenue to meet someone, just as you do in your place of worship, supermarkets, offices, buses etc.
As a matter of fact, in African culture, no one get married without being introduced by family members or the parents. Matchmaking is Biblical, Cultural and helpful, in fact people are currently meeting online than in real life now.
Intimate Match started out of passion to help those who are single against their wish, we just want to bridge the gap and offer result oriented professional services that people will be willing to trust. Intimate Match is not restricted by age, color, religion, location or localisation.
So, are you single and searching? motivated by Rose's and Raymond's story, single against your wish and want to settle down on time? Join the moving train, register with the most reliable, genuine and dependable matchmaker in Nigeria. Intimate Match is the only Matchmaking company in Nigeria with a face behind the scene, We don't give false hope, but walk with you till the wedding bell rings!
- Dr. Tolulope Oko-Igaire (Hons.) -CEO
IT'S ALL ABOUT YOU!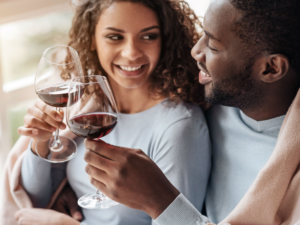 With over ten years experience, we are currently the most reliable Matchmaking clinic in Nigeria. Our reputation and success stories speaks for us, and our clients are our influencers. We are committed to seeing you walk down the aisle in no time. Our services are not restricted by location or localization, no matter where or whom you are, there's always someone for you.

24/7 Hotline: +2348184575377