I ran inside to see if my makeover was perfect. Of course it was but I had to put one more layer of my brown powder just to be sure. Excitement was running through every nook and cranny of my vein. I stood for a while in front of the mirror to make sure my excitement and anxiety hadn't allowed me make mistakes in applying my makeup. I was about to apply more shimmer on my lips when I heard a sudden blare from a car's horn just outside my hostel. My heart raced twice as fast as I realized who it was. I had been looking forward for a long time to that day and I didn't want anything to mess it up. I didn't want something ephemeral, so I filled in every possible loop hole and no sooner did I decide I was good to go than I took my purse and left the room.
I met Daniel on Instagram and somehow we got very close such that we couldn't do without each other every day. As time went on we decided to start dating online, because he was out of the country and we couldn't wait to take our initial friendship to another level. So like that it started. He sent me a lot of things from Canada and he made me feel like I was the queen of the earth especially the queen of his heart. He was the perfect guy for me, he had no flaw or so I said and he was the best thing that happened me. It got me thinking, if he could have been like that even when he was away, what was he going to be like when I can finally hold him. I mean, when we are finally in each other's arms. This was the major thing that got me more excited about the whole online relationship thingy. It was like having a whole package, wrapped up in such a way that from the view of the parcel you can be almost sure what is inside would be incredible. I had seen him in pictures yes, but believe me the picture was only a silhouette to what he really looked like.
As I got to the corridor to my room and I was able to view his car, my heart raced on a speedy count. Once he sighted me, he got down from his car and opened the door for me, believe me I was very flattered.  I got into the car and so did he. OMG!, he was really cute. He took me out to dinner as he promised and it turned out to be the most romantic moment of my life. After dinner he asked me if I wanted to follow him to his house. Meanwhile, I was dying to be in his arms, I was anxious to experience what it would be like if I was with him over the night. It wasn't a big deal to pass the night at his place though, because he was my boy friend, so I thought.
When we got to his apartment, it was past midnight. The house and the design it carried justified Daniel to be an epicurean. It also had a great view and it was like the more I was in the house, the more luxury was sinking into my skin. I couldn't wait to tell my friends about him already, because they didn't have as much as a clue about my relationship and I preferred to make it stay that way until I was sure he was real. We had a bubble bath and we went to bed. I believe you can imagine what happened that night. Of course yes we had crazy sex. I went from loving him to being obsessed. I stayed with him for a few more days and he proposed to me. He said he was going to marry me in the next two months to that time. Isn't it poetic or what do you think?
After one week, I went back to my hostel and my friends were bent on knowing where I had been. I told them it was my little secret and I wasn't letting them in on it. So I still kept it secret. On and on like that it went. We had sex like every other day, and I wasn't complaining because we were going to get married. He promised to take me to his parents very soon so we could make it formal. I was excited; people noticed something about me had changed. I was practically glowing with pride.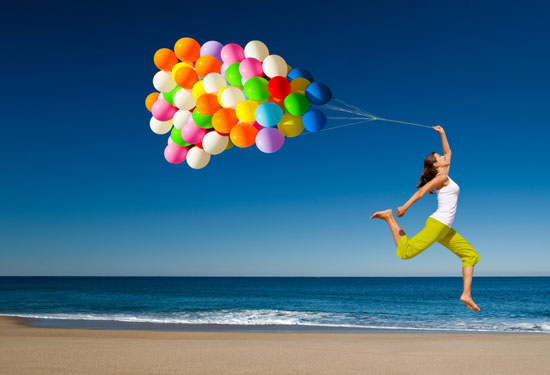 One fateful afternoon…..I was reading on my bed in my hostel when Anita (my roommate) came to me and sat beside me. She asked me calmly what had been going on in my life and why I was keeping so quiet about it. So I decided to confide in her. I told her everything about him, but when I got to the part where I mentioned his name, she jolted up and stared wide eyed. "What!" she almost screamed "Sarah, which Daniel Akingbade are you talking about?" the expression on my face changed, I was confused plus surprised that she knew him. "Abegi, let me see his picture". I fumbled with my phone more because I was scared about what was about to come than I was about the eagerness to show his picture. I went to my photo gallery and fished out his picture. "here, please don't tell me you know him" I knew it's going to be bad luck for me if she knew him, so I prayed silently that she didn't have as much as a clue. She took the phone from me and started laughing her ass out. "Anita be serious jor". She paused, looked at me and burst out into another series of laughter. "Ok, ok… let me be serious."
She looked at the phone again as if to be sure about who was in the picture. Then she said "ahn ahn, he's the one now." She looked at me, pressed her lips together and asked again "Sarah, are you sure he said he was going to marry you next month? "Anita please stop this and tell me what is wrong" I said curiously. "Sarah this man I'm starring at right now is married with a kid, he got married three years back to my aunt, although I've never met him before, because he and my aunt are abroad, but I see his pictures a lot". My hand started shaking; it was as if I didn't hear her right. I fought back tears and told myself I was strong enough for it. I was choked up with mixed feelings. I didn't know even how to cry. I was being used and believe me it was a big deal. Starting from the thoughts of how he caresses me with sweet words to how he got me laid. It was crazy, it was embarrassing and at the same time tear-full. I was angry as revenge took over my mind. There was no way he was going to go Scot free with it. I decided!!!
I had no idea what to do, I didn't know whether to confront him, or just let him go. But really, do you think there's anything you can do to guys like that?, do they always have to go away with something like this, it's like in the world we are today, they actually do get away with it. The girl becomes the victim and then stays on a low key till karma takes its place in the situation. I didn't want to wait for karma, I wanted to literally kill him or if there was anything worse than that I'd gladly do it.
After a lot of tears and consolation from my friends, I pulled myself together and was even able to see him the next day. Our meeting was very brief as I didn't discuss anything with him or make him suspect anything. All through the previous night I was thinking about a way of getting back at him for everything he had done. And I figured it out easily.
I was known to be a very crazy girl and I could do the impossible. So, that fateful afternoon I was in his house, playing with him as though I was perfectly cool with him. But my mission was the otherwise of my attitude. I was there to teach him an incredible lesson, a lesson he'll forever live to remember.
I played with him for a long time and as he told me he wanted to get something outside I knew that was my opportunity. Once he was out of the house, I reached into his bedside drawer and got hold of his token and replaced it with an identical one, I immediately slipped it in my hand bag and quickly adjusted myself on his bed like nothing had happened. Another minute ran by before he came in, he smiled at me and asked if I didn't miss him too much and I smiled sweetly back at him and told him I had missed him. I know this is weird, but I had sex with him for the last time that day, and I intentionally satisfied myself to the maximum height.
It was time to go and he dropped me off in my hostel.
Here comes the happiest day of my life people. The next day, I took the token to one of my friend that is an expert in computer hacking. He didn't take him very long to decipher his password and was able to wipe out his account, transferred every dime in it to a new account I opened for that purpose, using a different name and in a different bank everything I transferred summed up to 17million Naira, I know, chicken change right? But believe me it wasn't a chicken change when Daniel was begging the whole world for money to return to Canada. All traces were perfectly cleared and the token was destroyed almost immediately. I gave my friend his share, and I went back to my hostel dancing with joy in my heart.
Believe me, Daniel was stranded, I jilted him immediately using his brokenness as my leverage, telling him I can't walk him with anymore. It was really sweet to see him that way, and you might not believe this but I was proud of myself. Nobody knew about this, even Anita.
So that's my little gist for you.
Seriously though, I did learn my lesson to look and leap. No matter how interesting this may sound, I didn't leave that relationship unscarred. In the deep corners of my mind, I felt used and humiliated. I had sacrificed almost everything I had to this relationship. A man I completely trusted and believed loved me deeply. I was ready to marry this man, basing all my life on the emotions I felt. This is my story, it might come across as a positive ending for some, but we aren't all that lucky.
Take your time to know that individual, before committing your whole life into it. It's totally worth the wait.
ANJOLA JUMOKE